Why have these women made this list? They are…
Exceptional athletes who exude courage, confidence and commitment
Sports women who excel at the highest levels of their sport
Sports women with incredible mental strength and tenacity
Sports women who demonstrate their commitment to their sport
Sports women who have demonstrated sheer determination and will to win
Sports women involved in those sports that can be physically challenging, dangerous or extreme
Women setting new sporting records
The list is alphabetical:
1. Nicola Adams (amateur boxer)


Born 26/10/1982 in Leeds in the UK; boxer and the first woman to win an Olympic boxing title – Gold Medal winner at the 2012 Summer Olympics held in London, 2014 Commonwealth Games gold medal in the women's flyweight division.
2. Felicity Ann Dawn Aston (extreme skier)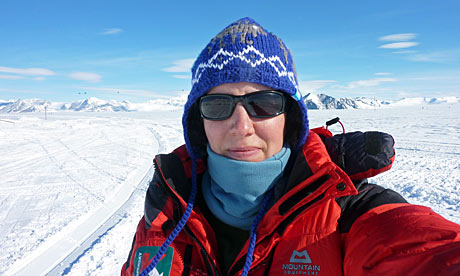 Born 1978 in the UK; adventurer and climate scientist and extreme skier, in 2012 she became the first person to ski alone across Antarctica using only personal muscle power, as well as the first woman to cross Antarctica alone for 59 days and a distance of 1,084 miles (1,744 kilometers), in 2005 joined the Polar Challenge – race across Arctic Canada to the North Magnetic Pole, in 2006 was part of the first all-female British expedition across the Greenland ice sheet, in 2009 she was the team leader of the Kaspersky Commonwealth Antarctic Expedition that skied to the South Pole.
3. Juliana Buhring (extreme/endurance cyclist)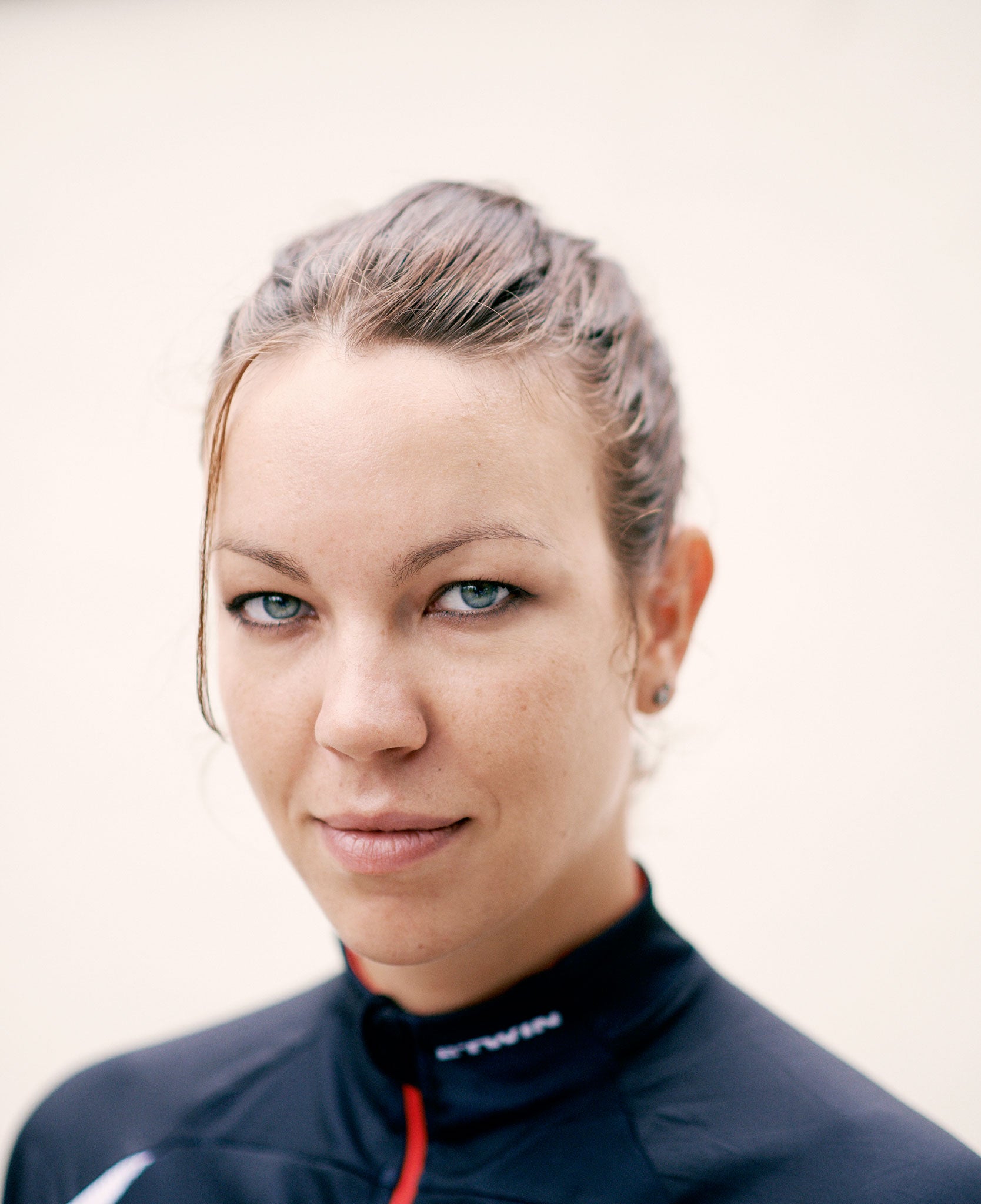 Born 02/06/1981 in Athens, Greece; British-German ultra-endurance cyclist and writer, in December 2012, she set the first Guinness World Record as the Fastest Woman to Circumnavigate the Globe by Bike, riding over 29,000 kilometres in a total time of 152 days.
4. Angela Eiter (professional climber)


Born 27/01/1986 in Arzl im Pitztal in Austria; professional climber, champion in lead climbing competitions, won three World Cups lead in a row, from 2004 to 2006 and four World Championships, in 2011 she achieved her 25th win in World Cup and her 42nd podium.
5. Cristiane 'Cyborg' Justino (mixed martial artist)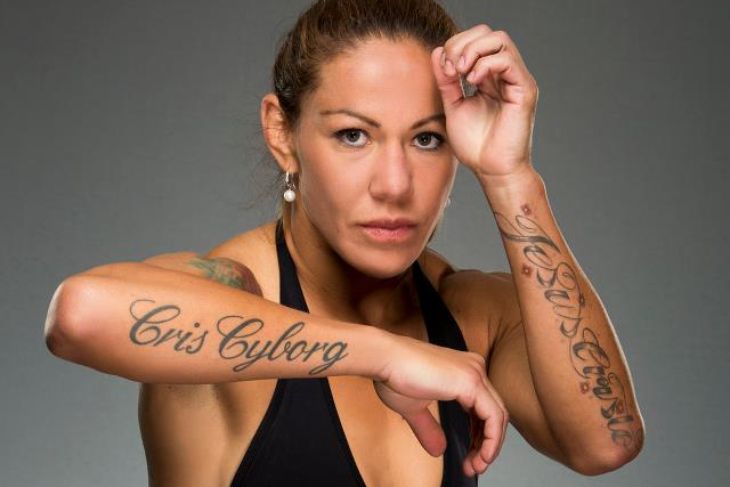 Born 09/07/1985 in Curitiba, Paraná in Brazil; mixed martial artist and the former Strikeforce Women's Featherweight Champion, the current Invicta FC World Featherweight Champion.
6. Holly Holm (Mixed Martial Artist)


Born 17/10/1981 in Sandia Heights, New Mexico in the US; mixed martial artist who competes in the Ultimate Fighting Championship bantamweight division, also a former professional boxer and kickboxer.
7. Jain Kim (Professional climber)


Born 11/09/1988 in Goyang in South Korea; professional climber, mainly active in lead climbing and bouldering competitions, won the Lead Climbing World Cup three times (2010, 2013, 2014), the Lead Climbing World Championship once (2014), and the Rock Master once (2010, Lead discipline).
8. Layla McCarter (professional boxer)


Born 19/04/1979 in Alameda, California in the US, professional boxer, arguably the best pound for pound female boxer in the world.
9. Natalia Vladimova Mochanova (freediver)

Born 1962 in Russia; champion freediver and President of the Russian Freedive Federation, the world's most decorated freediver ever, with a total of 40 world records, has 20 individual gold medals and two team gold medals from the Freediving World Championships, on 25 September 2009, she became the first woman ever to pass 100 meters with constant weight, in a dive of 101 meters, was first woman to dive on one breath through the Blue Hole arch in Dahab, Egypt, in 2009 became the first freediver, male or female, to deliver three results, in three different categories (depth, length and time).
10. Diana Nyad (extreme/endurance swimmer)


Born 22/08/1949 in New York City, New York in the US; American author, journalist, motivational speaker, and long-distance swimmer, gained national attention in 1975 when she swam around Manhattan and in 1979 when she swam from North Bimini, The Bahamas, to Juno Beach, Florida; in 2013, on her fifth attempt and at age 64, she became the first person confirmed to swim from Cuba to Florida without the aid of a shark cage, swimming from Havana to Key West (110 mi or 180 km), was once ranked thirteenth among US women squash players.
11. Edurne Pasaban Lizzariba (mountaineer)

Born 01/08/1973 in Tolosa, Gipuzkoa, in Spain; Basque Spanish mountaineer, on May 17, 2010, she became the 21st person and the first woman to climb all of the fourteen eight-thousander peaks in the World, hHer first 8,000 peak had been achieved 9 years earlier, on May 23, 2001, when she climbed to the summit of Mount Everest.
12. 'Rowdy' Ronda Rousey (mixed martial artist)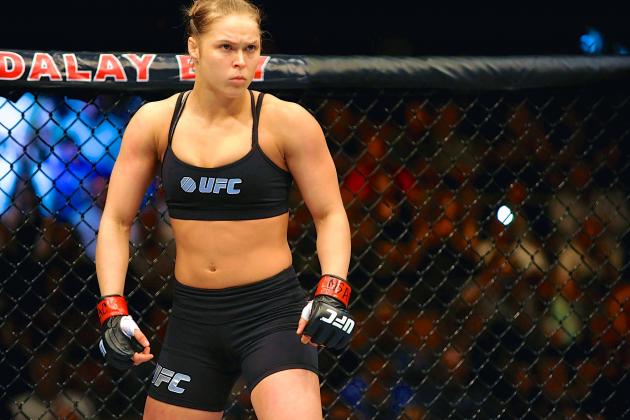 Born 01/02/1987 in Riverside County, California in the US; mixed martial artist, judoka and actress, first and current UFC Women's Bantamweight Champion, as well as the last Strikeforce Women's Bantamweight Champion.
13. Mia Rosales St. John (professional boxer)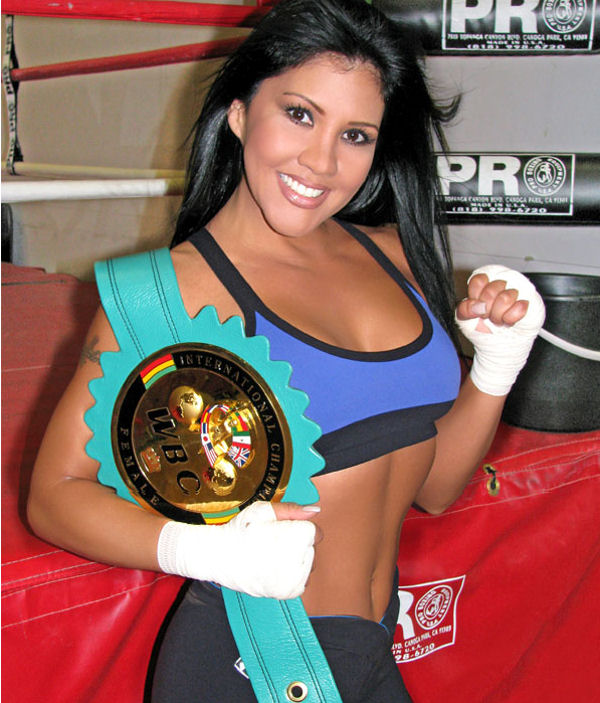 Born 24/06/1967 in San Francisco, California in the US; Mexican-American professional boxer and former WBC champion in the super welterweight division, is the IBA and IFBA lightweight champion, also a model, businesswoman, and taekwondo champion.
14. Martha Salazar (professional boxer)


Born 02/02/1970 in San Francisco, California in the US; Mexican female boxer, heavyweight, is the WIBF's world Heavyweight champion, nicknamed the "The Shadow".
15. Serena Williams (professional tennis player)


Born 26/09/1981 in Saginaw, Michigan in the US; professional tennis player, ranked No. 1 in women's singles tennis, 20 Grand Slam singles titles, 35 all together including doubles and mixed doubles.