The recruitment and careers website Career Builder has published the most common mistakes made by people writing their resumes and applying for jobs. One important rule in writing your resume and applying for a job is to be truthful, as well as avoiding embellishing your achievements. 56 percent of surveyed employers said that they have spotted a lie in applicants resumes. Yes you really want that job, however it is easy to make the wrong first impression when sending in your resume, especially when you don't know the tricks and tips to impress a recruiter.
TOP 5 MISTAKES MADE BY JOB APPLICANTS
1. Lying
62% of people embellished their skills
39% fiddled the dates of their employment
54% boosted their job responsibilities

31% changed their job titles

28% lied about having an academic degree 
An applicant actually claimed to be a Nobel Prize winner
An applicant claimed to have worked in a jail when in reality they were really in there serving time
An applicant who claimed to be HVAC (Heating, Ventilation and Air Conditioning) certified later asked the hiring manager what 'HVAC' meant.
An applicant said that he was sacked at his last job 'on accident'
An applicant claimed to have attended a college that didn't exist.
An applicant for a driver position claimed to have 10 years of experience but had only had a driver's license for four years.
Applicant listed as a reference an employer from whom they had embezzled money and had an arrest warrant out for the applicant.
An applicant's stated job history had him in three different companies and three different cities simultaneously.
2. Check the link to the website before you send
An applicant's personal website linked to a porn site
3. Honesty about your skills

An applicant claimed to be a former CEO of the company to which he was applying
An applicant claimed to be fluent in two languages – one of which was pig Latin
4. Check your spelling and grammer

An applicant wrote 'whorehouse' instead of 'warehouse' when listing work history. 
5. Applying for a job is formal so avoid being too informal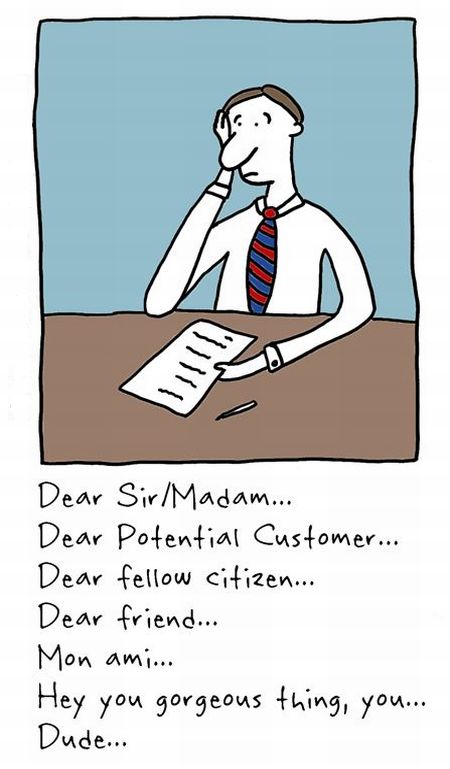 In his cover letter, an applicant introduced himself by saying 'Hey you'
An applicant for a customer service position gave 'didn't like dealing with angry customers' as the reason for leaving her last job
An applicant's email address user name was '2poopy4mypants'
Career builder offers advice on some simple steps to ensure that you ace the first hurdle in getting a job. These include taking the time to know what employers are actually looking for in a candidate:
What influences employers
Over 61 percent of employers said that a resume that's customized for their open position would make them consider a candidate over another
A resume that includes links to the applicant's online portfolio, blog or website would impress 21 percent of those polled
It's equally important to make sure that your resume is addressed to the hiring manager or recruiter by name, 26 percent said
Another good move is to make sure that your resume is accompanied by a cover letter, according to 49 percent of those polled
Lastly, try and be enthusiastic about the position